Nile Lily
07/24/16
Hawiian Baby Woodrose Seeds
Buy Hawiian Baby Woodrose Seeds
Argyreia Nervosa are also known as Hawaiian Baby Woodrose. Other names include Elephant Creeper or Wooly Morning Glory.
07/24/16
Black Spruce Resin
Black Spruce thrives in the northern most parts of the United States and most of Canada. Black Spruce resin has many medicinal uses. This valuable resin can be made into a poultice or a salve that can be used on wounds to promote faster healing.
Buy Heirloom Herbs & Ethnobotanicals!
Buy Wild Dagga Flowers
& Other Entheogenic Plants!
Maeng Da Thai Malaysian Borneo Sumantra & Extracts!
Buy Heirloom Seeds
Non GMO
SoulSpeciosa!
Browse Pages:
Ancient ayurvedic entheogenic recipe called Majun
Ancient Chinese medicine Burdock root
Anise seed - Pimpinella anisum
Arnica montana
Articles
Ashwaghanda - Whitania somnifera
Astragalus root
Astrotheology and Shamanism
Ayahuasca - Banisteriopsis caapi
Bali Premium Kratom Mitragyna speciosa
Bearberry - Arctostaphylos Uva ursi
All Herbals
Buy Essential Oils!
Organic & High Potency!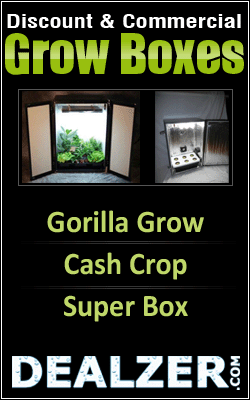 Buy Heirloom Seeds
Non GMO
Nymphaea caerulea Sacred Blue Lotus Lily
Ethnobotanicals, Entheogenic Plants, & More Organic Treasures Here!
Follow me on Tumblr, Facebook & Pinterest Below!
Botanical Guides
Sacred Blue Lily of the Nile
Blue lotus flowers have sedative effects. They have been and still are used by cultures from around the world. This plant does produce pharmacological constituents which have been researched by phytochemist thoroughly. It's popular as a recreational herbal inebriant. It has also been used to produce perfumes since ancient times.
Recent studies have shown Nymphaea caerulea to have mild psycho-active properties. It may have been used as a sacrament in ancient Egypt and certain ancient South American cultures. Eating it can act as a mild sedative. The dried flowers of certain species of Nymphaea and Nelumbo do have a vast history of use. In ancient times the plant was also smoked, made into a tea, or macerated in alcohol for a mild sedative efect. This just goes to show you that the use of these historic ethnobotanicals is nothing new.
Dosage: This is subjective. Dosages for Blue Lotus varies from person to person and depends on many factors such as the quality of the substance, set and setting, metabolism, etc. It's unwise to try anything for the first time at a moderate to large dose because you don't know how you're body will react or what to expect. Please remember that this information is for research purposes and you need to familiarize yourself with what you consume, and communicate with your professional health care provider.
Please see our disclaimer.
It's common for someone to suggest 5 grams per individual for an amateur. Some argue and say that 10-20 grams prepared as a tea or soaked in alcohol, preferable wine is needed. Soak the stems and/or flowers for several weeks to fully extract all of the constituents. A tea or wine made from the flowers will taste very bitter so be warned. What's also important is to ignore rumors, conduct your own research, and test your own administration methods. Sites like pubchem allow us to access academic information regarding the phytochemical gems that these plants fascinate us with.
Basics On Infusions & Extractions
Certain phytochemicals are readily soluble, while others are more alcohol based. This is why there are differnt methods for preparing plant based medicines, and why they have different applications. A truly perfected elixir, or infusion, captures phytochemicals from both spectrums. The idea is to get all of the polar constituents, the non-polar ones, and the salts and other left overs as well.
It's definatly a chill herb. This is nothing to take before work or when needing to focus and be active. It seems to be associated more so with the night time, spirituality, and meditation. Its effects are tranquil, and peaceful. They help you drift into a hypnotic state of ecstacy.
Soaking the Blue Lotus in alcohol for up to one month is key. This extract is also known as a tincture. Tinctures have a much longer shelf life and potency than that of herbal teas. They should be made with high proof alcohol like everclear.After this process is complete, you can now consider taking the extractoin process can be taken a step further.
Using water and sunlight has been an ancient way for isolating any essential oils from flowers. This process is done over a period of time. The spirit and essential oils can be combined or kept separated for differnt applications. How far you can go with it really never ends. Many professionals go as far as do several techniques including extracting plant salts from left over material.
Phytochemicals: nuciferine and aporphine.
This information is intended for research purposes only. This information is not intended to diagnose, treat, prevent, or cure any ailments, diseases, conditions, etc.
WARNING: Blue Lotus should not be consumed by pregnant / breastfeeding woman and children.
Constituents:
Erowid.org states the following information on the naturally occuring compounds found within the plant matter:
Apomorphine, nuciferine ( 1,2-dimethoxy-aporphine), nornuciferine.
Apomorphine is considered a dopamine agonist, as well as nuciferine. It's believed that apomorphine activates D1 and D2 and also acts on 5-HT receptors and adrenergic receptors.
In my opinion this is one of the coolest botanicals out there. The wine made me feel extra sedated with mood-enhancing properties. I didn't consume enough of the brew to get wasted, or even that buzzed on the alcohol. The effects seemed to over-power the alcohol. They were clean and long lasting. I slept great after the effects began to wear off. The effects were not extreme but not to be taken lightly either. I give it a thumbs up.
Organic Blue Lotus Scientific Name: Nymphaea caerulea AKA Sacred Blue Lily of the Nile
Blue Lotus Products For Sale Here!
By being here you are by default agreeing to our site disclaimer.
Buy Ethnobotanical Extracts, Incense, Bulk Organic Herbs
INFORMATION PROVIDED ON OUR WEBSITE IS FOR BOTANICAL/CULTURAL RESEARCH PURPOSES ONLY! ANY REFERENCES ABOUT THE USE OR EFFECTS OF THESE NATURAL HEALING HERBS IS BASED ON TRADITIONAL USE OR SHAMANIC PRACTICES. ALL PRODUCTS ARE SOLD FOR ETHNOBOTANICAL RESEARCH (SOLD AS COLLECTORS ITEM)! STATEMENTS AND ITEMS ARE NOT EVALUATED OR APPROVED BY THE FDA; NOR ARE THEY INTENDED TO DIAGNOSE, TREAT, PREVENT, OR CURE, ANY AILMENT, CONDITION, DISEASE, ETC.
Items on this website are not to be confused with "Spice" , "K2", "designer drugs", "balt salts", or any chemical, synthetic GARBAGE period.
Custom Search
References:
Nymphaea caerulea. (2014, July 8). In Wikipedia, The Free Encyclopedia. Retrieved 03:12, July 25, 2014, from http://en.wikipedia.org/w/index.php?title=Nymphaea_caerulea&oldid=616103204
Bouncing Bear Botanicals
I have taken the time to check all of the citations and facts pulled from my references sources to ensure they are of an academic origin. Thus, the facts collected from the refernces provided here have been verified to be correct and intellectually sound.




Powdered Leaf, Tinctures, Extracts, & More!
This page was linked to from: Ethnobotanicals-B
People who were interested in this item were also fascinated by: Akuamma seed, Kava Varities, Effects, & Chemistry!, All About Calea zachatechichi, & Mumio Incense A Russian Folk Medicine Recipe.
Subscribe To The Botanical Guides News Letter!