Herbal Medicine
02/14/16
Kratom
Kratom (Mitragyna speciosa) is a member of the Coffee tree family. This plant contains many of the same alkaloids found in Chocolate and a series of alkaloids that effect the human opioid receptors.
02/14/16
Frankincense (Boswellia carteri)
Frankincense is prized for its essential oils which are believed to be medicinal and energetic. Oils are also used in the production of cosmetics and perfumes. Clinical aromatherapy uses it for skin diseases, respiratory and urinary tract infections, rheumatism, and even syphilis.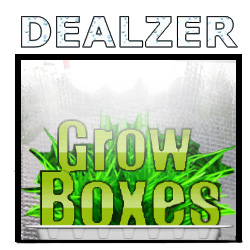 Metaphysical Mugwort - Artemesia vulgaris
Mexican Mint Marigold
Milk Thistle Seed
Mind Body Spirit
Mistletoe - Phoradendron flavescens
Mitragynine alkaloid
Moments Of Waking Life Lucidity
Mondia whitei of South Africa
Mormon Tea
Morning Glories
Motherwort
Muira Puama Bark
Mullein Leaf
Muna Muna - Satureja parvifolia
Native American Elephant Head - Pedicularis grandiflora
Ancient Chinese Medicine Burdock Root
Burdock Root
Traditional Medicine
Burdock is used in herbal medicine as a diuretic, diaphoretic, and a blood purifying tool. In traditional chinese medicine the herb is called Pinyin. An oil extract of the Burdock root has been nicknamed "Bur oil", and is used in Europe for a supposed scalp treatment. Modern research on Burdock suggest that the root oil is rich in phytosterois and essential fatty acids. Burdock has been known to increase lactation. For this reason the use of this herb should be avoided during pregnancy. Studies have shown that burdock can cause uterus stimulation. It was also prized among the Native Americans.
What is a Diuretic?
A diuretic is any substance that promotes the production of urine.
What is a Diaphoretic?
A diaphoretic is something that has the power to cause increased perspiration.
You should always research precautions, interactions, possible side effects, and dosages when even considering herbal medicine. The same research should be conducted for pharmaceuticals too. Consult your healthcare provider before use. These items and statements have not been evaluated or approved by the FDA.
Tools like these have been used to assist the human body and spirit in healing for centuries. For those left with any doubt of their medicinal abilities, we ( the herbal community ) have modern medicine and phytochemistry to thank for sharing the scientific facts surrounding the clinical potential of these plants. The majority of modern break throughs in medicine are nothing more than synthetic chemicals originally produced by plants.
By viewing this page you are by default agreeing to this sites disclaimer.


INFORMATION PROVIDED ON OUR WEBSITE IS FOR BOTANICAL/CULTURAL RESEARCH PURPOSES ONLY! ANY REFERENCES ABOUT THE USE OR EFFECTS OF THESE NATURAL HEALING HERBS IS BASED ON TRADITIONAL USE OR SHAMANIC PRACTICES. ALL PRODUCTS ARE SOLD FOR ETHNOBOTANICAL RESEARCH (CONSULT YOUR HEALTHCARE PROVIDER)! STATEMENTS AND ITEMS ARE NOT EVALUATED OR APPROVED BY THE FDA. NOT INTENDED TO DIAGNOSE, TREAT, PREVENT, OR CURE, ANY AILMENTS, CONDITIONS, DISEASES, ETC.
NEW! - Our Newsletter
Home Index
Xml Sitemap
Herbals B