Entheogens
11/18/17
Hookers Lips (Psychotria elata)
Hookers lips is an alternative to Psychotria viridis (chacruna). Part of the plant literally looks like a womans lips covered in red lipstick.
White Willow Bark Benefits Uses
White Willow Bark
White Willow is a tree that naturally contains pharmacological compounds which have medicinal benefits. The main active constituents are good for pain. Did you know that this bark is used in the mass production of Aspirin? The active compounds found within the tree are called salicylates. By active, I mean this is what is responsible for the anesthetic ( pain relieving ) qualities of the plant. It's pretty amazing that the bark of a tree can provide pain relief isn't it? The Native Americans also used it as a natural anti-biotic.
Phytochemistry is the branch of botany that discusses pharmacological values of compounds found within plants. Because of this scientific field of study, we are able to better understand medicinal herbs and their benefits. This is the field you'll want to study in school if you are interested in alternative medicine. Because of science, Aspirin came to be. More importantly, thanks to the White Willow Tree and its benefits, this discovery is now mainstream. That's why this field is so important. To me, it's about discovering natural medicines, not producing pharmaceuticals.
A lot of the best medicinal plants on the planet have been banned or put under some sort of regulatory agenda. Fortunately, White Willow bark is still around and we can use it for its benefits legally. I think medicine should not be controlled. It would blow your mind to know how many compounds are out there that we know about, and how many uses they all have. If you think there are a lot of pills, vitamins, and supplements out there, you haven't seen anything yet. There are quite possibly more naturally occurring medicinal and psychoactive compounds out there than there are stars in the sky.
I believe that this information should be no secret. If the majority of the public knew that phytochemist studied medicinal and psychoactive compounds that exist in nature, then they surely would think twice about doubting the herbalists community. Much of this information goes on to produce pharmaceutical grade drugs. There are endless academic resources that can verify this information. Herbal remedies have benefits and uses that they have naturally evolved to posses. They are remarkable gifts that can be utilized by us as carbon-based life forms on this incredible majestic planet.
I think many students who study phytochemistry do it for one reason, they are interested in it themselves. I don't believe that students necessarily always want their discoveries to be used in the mass production of pharmaceutical drugs. To me, it's about knowing the true source of these tools. If something already exist in nature that has medicinal properties, who really made it? Capturing something that already exist is not a creation, it's more like stealing in my eyes. Making money off of natural medicine is what's really going on here I believe. White Willow bark is one of many natural sources that I think proves these notions. Their benefits far out-weight pharmaceutical drugs and synthetic versions of what was once natural occurrences.
The Best Of Both Worlds
Instead of going too far towards the natural herbalist approach, or too far towards the modern synthetic approach, why not combine the best of both worlds? If a natural herb is more effective on it's own, why not use it? If a certain botanical contains medicinal compounds as well as other potentially harmful ones, then maybe a synthetic approach could benefit us in this case. As a society, we do a lot of things based on money. A lot of what we do is not necessarily what's best for all of us, rather what's best for our income. So, why control medicine? People need medicine and all of us deserve it. If medicine can be found in nature, no human should be denied.
You don't hear about these breakthroughs on the news, as someone out there has money symbols flashing in their eyes over these compounds that exist in nature. Do you believe every time a phytochemist discovered a potential cure, or a real cure that it's going to be on the evening news? Well, if you do some research you'll see that's never been the case. For example, many people have no idea that aspirin comes from the White Willow species, and you don't see White Willow bark advertised on TV.
Scientific Name: Salix alba
WARNING! Not For Use By Those Who Suffer From Ulcers!
White Willow Bark For Sale! ( Salix alba ) Here!
The big bankers are interfering with Bouncing Bear's buisness by cutting them off from credit card processing. Please note, you can pay with a credit card via a Western Union Wire Transfer. Just make it out to 'Bouncing Bear Botanicals for the total and email them the MTCN # and they'll get your order shipped A.S.A.P.
By viewing this page you are by default agreeing to this sites disclaimer.

INFORMATION PROVIDED ON OUR WEBSITE IS FOR BOTANICAL/CULTURAL RESEARCH PURPOSES ONLY! ANY REFERENCES ABOUT THE USE OR EFFECTS OF THESE NATURAL HEALING HERBS IS BASED ON TRADITIONAL USE OR SHAMANIC PRACTICES. ALL PRODUCTS ARE SOLD FOR ETHNOBOTANICAL RESEARCH (CONSULT YOUR HEALTHCARE PROVIDER)! STATEMENTS AND ITEMS ARE NOT EVALUATED OR APPROVED BY THE FDA. NOT INTENDED TO DIAGNOSE, TREAT, PREVENT, OR CURE, ANY AILMENTS, CONDITIONS, DISEASES, ETC.
References & Resources:
Salix alba. (2015, July 11). In Wikipedia, The Free Encyclopedia. Retrieved 15:01, July 21, 2015, from https://en.wikipedia.org/w/index.php?title=Salix_alba&oldid=671021028
People who were interested in this page were also fascinated by:
&nbsp
&nbsp
&nbsp
NEW! - Newsletter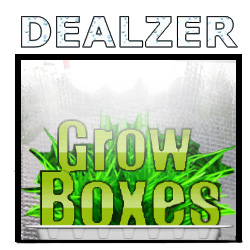 Variety