Ethnobotanicals
03/31/16
Wormwood (Artemesia absinthium)
The name "wormwood" may refer to this property of ridding the body of worms. It was also thought to prevent the plague. The foliage was smoked by some American Indian tribes, inducing visionary states during religious ceremonies.
03/31/16
Oneirogen Selection
Oneirogens are plants or substances that help stimulate dreams and the memory of those dreams. There are large number of historic botanicals that have a reputation of being oneirogenic. Click the read button below to learn more.
Metanoia
Exploring the paradigm of natural intelligence
Silene capensis
Xhosa Dream Root
A Blissful Union With The Cosmos
Entheogens, & Sacred Ethnobotanicals In Stock
Botanical Guides
Diaspora
A Blissful Union With The Cosmos
To deny ones spiritual self is to deny ones only true birth. In order to live, one must consciously decide to come to life. Lack of appreciation and acknowledgement of the beauty that binds the universe together is the trademark of an undeveloped and ill soul. The goal is to attain a birds-eye view of the intricate beauty that appears to have so mystically evolved out of essentially nothingness. We exist in what is indeed an intentional universe. An infinite consciousness has planted the seed of light into the soul of all living things. The seed must be nourished, cherished, loved, and watered with the positive vibes that remain innate within us all, and dormant within too many of us. It is the DNA of the cosmos.
The entity of ones self must acknowledge its presence in the infinite sea of reality in order to develop. One must accept that they are the child of an ancient reality, with origins so epic that the thorough contemplation of its existence will surely boggle ones mind. It has given birth to you so that you too can experience the beauty, the awe, and the infinite. To attain mystical levels of consciousness is to attain universal awareness and knowledge. It is the process of true awakening.
To witness the vibratory energy emitted by all things is to witness the divine in its present and eternal moment. The intimate fascination with the sophisticated paradigm of the universe and all of the beauty it has to offer is the method of the mystic. Ponder the infinite beauty that is reality. Existence is a divine gift for you to enjoy and embrace, and it should not be taken for granted or ruled off as merely chance or randomnicity. Utilize the canvas of your mind to create masterpieces beyond your wildest dreams.
It is undeniable that all paths lead to a destination. The further down a path one decides to go or ends up, the longer the trip is in the opposite direction. To go through life on autopilot, lacking awareness, will lead you in places you did not choose to go. Having said that, it's important to acknowledge that awareness(consciousness) is vital to the survival and development of the soul. Understand that you have a choice, and that denying this truth will leave you drifting wherever exterior influences and forces decide to carry you. At times, one must swim against the current in order to avoid a most certain spiritual death. It is true that darkness exist, yet in reality, it is only a dormant form of light and pure potential for awakening.
If you enjoyed this article, you will also enjoy my other article titled, " Life, Consciousness, & Reality As We Know It "
By viewing this site or placing an order you are by default agreeing to this sites disclaimer.

INFORMATION PROVIDED ON OUR WEBSITE IS FOR BOTANICAL/CULTURAL RESEARCH PURPOSES ONLY! ANY REFERENCES ABOUT THE USE OR EFFECTS OF THESE NATURAL HEALING HERBS IS BASED ON TRADITIONAL USE OR SHAMANIC PRACTICES. ALL PRODUCTS ARE SOLD FOR ETHNOBOTANICAL RESEARCH (CONSULT YOUR HEALTHCARE PROVIDER)! STATEMENTS AND ITEMS ARE NOT EVALUATED OR APPROVED BY THE FDA. NOT INTENDED TO DIAGNOSE, TREAT, PREVENT, OR CURE, ANY AILMENTS, CONDITIONS, DISEASES, ETC.
References:
My awesome brain.
NEW! - Our Newsletter
If you'd like to make a donation please click the button below. Your contributions help us all.
Tweets about @botanicalguides
Please donate!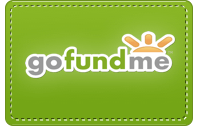 Home Index
XML Sitemap
More Herbs
More Ethno's