Holistic Health
09/09/17
Ayahuasca ( B. caapi )
Ayahuasca ( Banisteriopsis Caapi Vine ) is one of the main ingredients in the sacred brew made by Shamans in the Amazon and Peru. It's a lot like Psiolcobyin Mushrooms in the sense that it contains what's known as "the spirit molecule". Learn more below!
09/06/17
Goldenseal
Goldenseal is used for: Medicinal properties and applications: flu, sore throat, canker sores, immune support, wounds, eczema, boils, sore breast, gum lesions, skin cancer, toothache, gum disease, hemorrhoids, prostate ailments, asthma, cancer, jaundice, colitis, diabetes, ulcers, blood builder and purifier, and MUCH MORE!
Medicinal Plant Shop!
Holistic Heath Products!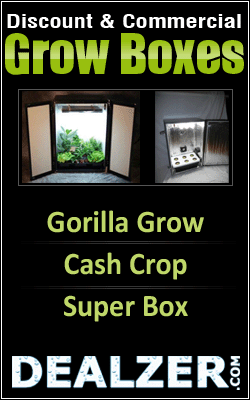 Echinacea angustifolia Root Medicinal Properties
What you didn't know about Echinacea angustifolia, and many others, is that it does in fact have science to back it up. You see, phytochemistry is a branch of science that studies the micro-scopic mechanisms that plants produce throughout the span of their life-time. They literally use the suns energy, and the bio-spheres water and air, to create highly complex organic compounds. Although these items are not evaluated or approved by the FDA, that does NOT mean that highly educated and scholarly individuals around the globe do not have an interest these plants, and that they don't benefit the human body.
Some of the most brilliant university students around the planet have been studying the mechanisms within Echinacea and other botanicals for quite some time now. In fact, a large number of modern pharmaceutical drugs would not and could not exist if it were not for these miracles produced by nature. Below I will discuss the very fascinating facts that these heroic minds have made possible. Echinacea angustifolia in partcular, is a lot like Cannabis. I'll talk more about that in the next paragraph. Please be encouraged to do further research from academic jouranls on these plant based medicines.
Echinacea literally works with Cannabinoid receptors in the human body. This is NOT a "spice" hint. This is indeed, a very fascinating fact that I would like the entire world to be aware of. Our bodies come equipped with what is referred to in academic terms as the "Endocannabinoid system". This system and our bodies are chalked full of receptor sites on a cellular level. They are designed to work with these amazing compounds. Cannabinoid receptors are like little locks located in the human body that are literally wired to pick up on chemicals, which are the keys to the locks, that your body produces, as well as compounds present in Marijuana, and apparently other plants as well, including Echinacea.
Researchers have discovered the incredible fact that Echinacea angustifolia contains phytochemicals that bind to these receptors. It's also well known that the endocannabinoid system ( a system in the human body that works ever so precisely with naturally occurring Marijuana-like compounds ) plays a vital role in the human immune system function, as well as other amazing functions. It comes as no surprise that these studies go along with the notion that Echinacea boost the immune system. We've known anecdotally for centuries that it boost the immune system, and now thanks to science we understand why and how.
Cichoric acid and Caftaric acid are both Phenol compounds that are found within Echincea. Another Phenol known as Echinacoside, is found in higher concentrations within the Angustifolia strain and the roots of the Pallida strain than in other species. In 2007 a study conducted by the University of Connecticut, it was concluded that this remedy did in fact cut the chances of catching a cold by more than 50%, while the duration of the cold was also shortened. Many people across the globe have sworn by its healing powers since their first encounter with the striking flower.
On a final note, I'd just like to say that it makes absolutely no sense to go against nature. To believe that everything in reality is a meaningless and ignorant accident is flat out lacking in thought. The human body is in fact designed to be optimized and nurtured by nature. Organic systems of sustinance surrounds us and protects us from harm, as long as we proceed with caution and respect. Everything that exist is a mysterious, mind boggling miracle that should never be condemned or taken lightly. I wish for the entire world to seek out enlightenment and embrace the miraculous wonders of existence. Life, the universe, and reality as we know it, is far more "out there" than many people dare to dream.
Buy Echinacea angustifolia Root Here!
By viewing this page or placing an order you are by default agreeing to this sites disclaimer.

INFORMATION PROVIDED ON OUR WEBSITE IS FOR BOTANICAL/CULTURAL RESEARCH PURPOSES ONLY! ANY REFERENCES ABOUT THE USE OR EFFECTS OF THESE NATURAL ETHNOBOTANICALS IS BASED ON TRADITIONAL USE OR SHAMANIC PRACTICES. ALL PRODUCTS ARE SOLD FOR ETHNOBOTANICAL RESEARCH (CONSULT YOUR HEALTHCARE PROVIDER BEFORE USE)! STATEMENTS AND ITEMS ARE NOT EVALUATED OR APPROVED BY THE FDA!
Buy Kratom Free Shipping!
References:
Echinacea. (2014, October 4). The Free Encyclopedia. Retrieved 00:57, October 11, 2014, from http://en.wikipedia.org/w/index.php?title=Echinacea&oldid=628265257
Bouncing Bear
Certain statements are of my own opinion, observation, conclusions, etc. Certain facts may or may not be refereced to Wikipedia and are also common knowledge. I have chosen to list them as a source regardless. No one associated with them endorses me or my work.
Medicinal, Entheogenic, & Otherwise Useful Plants!
Herbals-E
Ethnobotanicals-E