Medicinal Herbs
03/24/2017
Sinicuichi Heimia salicifolia
In folk lore, this plant is said to enhance your ability to recall past memories with exceptional clarity. Scientifically, it contains many medicinal and potencially psychoactive constituents.
03/24/2017
Coltsfoot Tussilago farfara
Coltsfoot is very similar to mullein and other mucilage containing plants. It's used in folk medicine for colds, flues, and general related illnesses. Mucilage is effective against sore throat and conditions of the respiratory system.
Peruvian
Buy Ayahuasca Vine ( B. Caapi )
Buy Kava Kava!
And Kratom!
Browse Ethno's:
A
B
C
D
E
F
G
H
I
J
K
L
M
N
O
P
Q
R
S
T
U
V
W
X
Y
Z
Holistic Health Medicinal Herbs Botany Research
Organic, Raw, & Bulk Supplement Super Store !
Herbs, Plants & Powders For Sale !
Botanical Guides On Social Media!
Botanical Guides
Custom Search
These pages are updated from time to time. You can use the search bar above to browse hundreds of botanical guides pages on different herbs.
A B C D E F G H I J K L M N O P Q R S T U V W X Y Z
NEW:
Bobinsana ( calliandra angustifolia )
Bobinsana is a folk medicine native to amazon. It's very similar to other harmala containing species. The alkaloids it produces produce MAOI effects. It also has many medicinal applications. It can be dangerous if you combine it with certain medications or other plants so use caution and research this herb thoroughly.
Beating Cancer With Nutrition Book!
This is a great book written by two professionals. They are both doctors and provide you with an epic amount of scientific facts regarding what causes cancer and how to effectively cut off the fuel that makes it spread. This book can change your life in the fight against this diabolical disease and also help you to prevent the occurence of it in the first place.
Baobab tree; Adansonia digitata
Like many other herbs and entheogens, the Baobab tree comes from Africa. It's used among alternative healers for reducing fevers. The tree also produces fruit that makes a rather interesting beverage. The best method to prepare the Baobab bark is to make a decoction. Decoctions are made by heating or boiling barks and roots. Some prefer to not over-heat the plant material to preserve the potency of the natural chemicals within the organic matter.
Bee Pollen
Bee Pollen is a gold mine of nutritional value. It contains several naturally produced constituents that have been shown to have lower bad cholesterol from the bloodstream. To me it seems to be very effective against allergies, much like honey. It's also loaded with B complex vitamins, vitamins C, A, E, folic acid, and carotenoids and other vital minerals and nutrients. On top of all the health benefits it taste delicious. It's ethically harvested from bee keppers in Oregon state.
Black Cohosh Root; Cimicifuga racemosa
Black Cohosh is an alternative healing tool with a very large number of historic applications. It has been used for: hot flashes, mood swings, vaginal dryness from menopause, to stimulate the production of estrogen, gynecological disorders, kidney disorders, malaria, malaise, rheumatism, sore throat, backache, colds, cough, hives, lung conditions, neurological conditions, and more. It's also been known as black snakeroot. The most common preparation for this root is the form of a decoction. In general barks and roots are made into decoctions. Decoctions are made by heating or bioling the plant matter for an extended period of time.
Mortar & Pestle
Buy Mortar & Pestle
Blessed Thistle; Cnicus benedictus
Blessed Thistle has many uses. Alternative Healers prize it for treating digestive ailments much like Ginger Root. Modern alternative practitioners agree that it's helpful for stimulating appetite, upset stomach, and as a natural anti-bacterial agent. It does have other benefits. Learn more.
Buchu Leaf
Buchu leaf is another herb native to South Africa. There it has added to brandies and wines to add a flavor similar to that of mint. The herb has diuretic and antiseptic properties. Like multiple other plant species, Buchu also contains barosma champhor, and other volatile oils. It's been used to treat prostate and urinary tract infections due to the herbs antimicrobial action.
PAGE TWO: Bugle weed; Bulrush; Bupleurum; Burdock; Butea
Chinese Medicine & Herbs In Stock !
Botanical Guides
Search This Site Below
Custom Search
Browse Entire Website
Home Index
Ethnobotanicals
Herbals
Seeds
Extracts
Cactus
Live Plants
Japanese Green Tea
Incense
Salvia
Mitragyna speciosa
Books & Dvd's
Oneirogens
Articles
Tshirts
Browse Herbals
A B C D E F G H I J K L M N O P Q R S T U V W X Y Z
Browse Ethno's
A B C D E F G H I J K L M N o P Q R S T U V W X Y Z
You can make a donation if you'd like below.
Your contributions help us all.
Subscribers will recieve emails related to this sites general content, news, new articles and products, dates for conferences around the world, contest, and other announcments. You can subscribe to my YouTube channel too if you want. Expect anything!
Tweets about @botanicalguides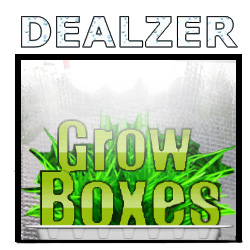 Ethnobotanicals!
Sitemap
Sacred Tools