Ethnobotany
09/13/17
Opium Poppy
The Opium Poppy is the source of all opiate pain medicine on the planet. It has a vast history of being adored and utilized by human beings. Poppies are also a symbol for many different things.
Hydroponics Vs Soil Growing Explained

Subscribe
Growing your plants hydroponically has many benefits but there's a catch. First of all plants grown in hydroponic style operations tend to grow much faster and much larger, allowing you to harvest sooner in many instances. The catch to this is that these types of grow ops require much more maintenance and chores so to speak. With hydroponic style gardens the grower is required to keep a constant check on certain things like PH (acid to alkaline balance), nutrient solution, mold or mildew, and at times the water must be filtered or changed. These types of system use different types of water distribution methods, and the equipment used for this often times needs maintenance.
Hydroponics works by slowly feeding the roots of the plant with water which has been enriched by all the nutritional requirements of the plant. The roots are massive and literally grow down into the water. Plants grown this way thrive and rapidly grow. When something is off balance, such as the PH, or nutrient requirements, symptoms of an unhealthy crop appear almost instantly. Without constantly monitoring your garden can die rather quickly. Because of this, I can't emphasize enough why its important to have a lot of time to dedicate to hydroponic style grow ops. If you don't have the time or know how then failure can be expected.
It's very important to put a lot of thought and planning into any kind of garden. Organic soils, fertilizers, and growing mediums are suggested for several reasons. If you're going to consume whatever it is that you grow, you don't want to use non-organic growing supplies because like we are what we eat, so too are the plants. You are what you feed your crop because you are the plants that you consume. Any type of vegetable, fruit, or herb is going to prefer organic food over anything else. The taste, aroma, and nutritional benefits will also be enhanced by going organic.
With soil plots, given that the plants are in the right location, often times little to no maintenance is required, at least for certain types of plants. In southern regions of the United States, I highly suggest putting your plants in a location that gets at least some shade. Even when the seed pack says direct sunlight it should not be taken too literally. I've seen many plants die from getting too much sun. This also helps lower the number of times you'll have to water them. As far as the dirt that you choose, this is the most important part of the grow. Once you plant your seeds and they take root, they're going to always want the same kind of dirt they were born in.
A lot of people like to make their own compost and that's fine. What you have to understand though is homemade compost must be thoroughly decomposed or you will see nothing but problems. Half composed compost tends to be loaded with critters like sugar flies, spider mites, and others that will surely make a meal out of your baby plants. Composting takes a long time, lots of heat, and a lot of scraps from foods such as fruits, vegetables, etc. It can also be done by gathering organic material from nature such as grass clippings, pine needles, etc. Ideally the dirty should be dark and fluffy, indicating that it's rich in nutritional requirements.
On a final note I wanted to share with everyone some of the most common reasons plants die. The first reason is over watering. Plants should only be watered after the soil is completely dry from the previous watering. A good way to tell is to stick your finger a couple of inches in the dirt, and if its dry then you should be good to go. You don't always want to water immediately after the growing medium is dry though. Some plants tend to prefer not to be watered constantly. The second reason plants often times don't make it is they get too much sun. Finally, you don't want it to be too clay like in consistency. Perlite can be added to just about any soil and will surely increase your odds of getting a harvest. Perlite is natural, and allows the dirt to drain better, while also getting plenty of air.
By placing an order you are agreeing to this sites disclaimer.


INFORMATION PROVIDED ON OUR WEBSITE IS FOR BOTANICAL/CULTURAL RESEARCH PURPOSES ONLY! ANY REFERENCES ABOUT THE USE OR EFFECTS OF THESE HERBS IS BASED ON TRADITIONAL USE OR SHAMANIC PRACTICES. ALL PRODUCTS ARE SOLD FOR ETHNOBOTANICAL RESEARCH (CONSULT YOUR HEALTH CARE PROVIDER)! STATEMENTS AND ITEMS ARE NOT EVALUATED OR APPROVED BY THE FDA. NOT INTENDED TO DIAGNOSE, TREAT, PREVENT, OR CURE, ANY AILMENTS, CONDITIONS, DISEASES, ETC.
Broken link? Webmaster@BotanicalGuides.com
People who were interested in this page were also fascinated by:
&nbsp
&nbsp
&nbsp
Kratom For Sale Here With Free Shipping On ALL ORDERS!
Newsletter!
Social Media:
Botanical Guides
Diaspora
Browse Herbals
A B C D E F G H I J K L M N O P Q R S T U V W X Y Z
Browse Ethno's
A B C D E F G H I J K L M N o P Q R S T U V W X Y Z
Tweets about @botanicalguides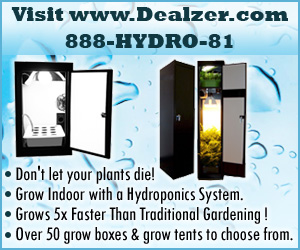 Really Cool Botanicals!