Evolutionary Plants
09/19/17
Myrrh
Myrrh is used in various forms of alternative healing practices. It's commonly suggested for oral hygeine, and internally for a blood purifier.
09/19/17
Psyllium Plantago p.
Psyllium is used by alternative practitioners for everything from IBS ( irritable bowel syndrome ), to Crohn's disease and ulcerative colitis. It has other applications as well.
Medicinal Plants
Rare Shamanic & Native American Plants!
Mitragyna speciosa
Free Shipping!
Entheogens And The Future Of Religion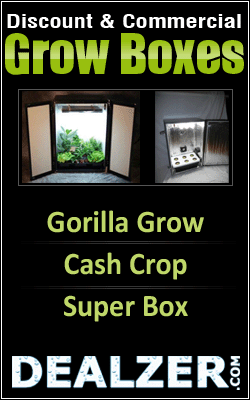 Umckaloabo Herb Pelargonium sidoides
Umckaloabo (Pelargonium sidoides)
Umckaloabo (Pelargonium sidoides) is yet another one of many plants prized and used in Africa. There, the various cultures are very familiar with the spirit of the plants. This species in particular is used in general healing purposes. It has a wide number of applications that I will get into below.
It has been used as a natural alternative to antibiotics. Seeing as how plants contain beneficial microbes, it may also be beneficial to the human microbiome. Umckaloabo also has a reputation in its home land as an analgesic, being able to relief pain.
Studies
Studies have found evidence that it's in fact useful for dealing with acute bronchitis, the common cold, and acute rhino-sinusitis. It's my personal belief that many researchers are not conducting studies properly, and are basing their desire to prove or disprove off of personal bias, based on a predisposition to disbelieve.
Even with that in mind, there is no doubt that plants do produce pharmacological compounds. Even the worlds most effective pharmaceutical drugs are direct derivatives of plants. Opiates for example, come from the poppy flower.. There's also a specific branch of chemistry called Phytochemistry thats sole purpose is to find medicinal alkaloids in plants and make sense of their active potentials.
Buy Quality Kratom Here!
Traditional Medicinal Applications/Properties:
- anti-bacterial
- acute infections of the throat, nose, and ear
- sinusitis, bronchitis, tuberculosis
Preparation
From all the knowledge I have gained over the years, the general idea when dealing with roots is that they are almost always made into a decoction. A decoction is simply when you take the root material, and boil it for a certain amount of time. I boil them on the lowest heat needed to induce the boiling, and try to keep the lid at least 95% covering the mixture. This prevents most of it from evaporating. It also recycles what was evaporating back into the mixture by allowing it to drip back into the water.
Umckaloabo (Pelargonium sidoides)
Buy Umckaloabo Herb Here!
By viewing this page you are by default agreeing to our Legal Disclaimer
INFORMATION PROVIDED ON OUR WEBSITE IS FOR BOTANICAL/CULTURAL RESEARCH PURPOSES ONLY! ANY REFERENCES ABOUT THE USE OR EFFECTS OF THESE NATURAL HEALING HERBS IS BASED ON TRADITIONAL USE OR SHAMANIC PRACTICES. ALL PRODUCTS ARE SOLD FOR ETHNOBOTANICAL RESEARCH (CONSULT YOUR HEALTH CARE PROVIDER)! STATEMENTS AND ITEMS ARE NOT EVALUATED OR APPROVED BY THE FDA. NOT INTENDED TO DIAGNOSE, TREAT, PREVENT, OR CURE ANY AILMENT, CONDITION, DISEASE, ETC.
References:
Pelargonium sidoides. (2015, December 10). In Wikipedia, The Free Encyclopedia. Retrieved 17:23, January 14, 2016, from https://en.wikipedia.org/w/index.php?title=Pelargonium_sidoides&oldid=694621595
Buy Quality Kratom Here!